Our team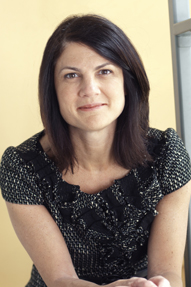 Susan Gray
As Vice President of Mid-Atlantic Inspection Services, Susan is responsible for marketing and brand development. Her expertise in strategic communications and branding has helped extend the strong reputation we've cultivated over the years into new markets-while expanding our service offerings.
Prior to joining Mid-Atlantic Inspection Services, Susan was Vice President at AXIS Communications, where she helped Fortune 1000 companies, non-profits and associations launch large branding campaigns, develop communication strategies and implement marketing initiatives.
She's also our president's other half. In fact, Susan and Alan grew up across the street from each other in Northwest DC. A native Washingtonian, Susan attended Lafayette Elementary School, Alice Deal MS, and Woodrow Wilson HS. She attended Guilford College in North Carolina, but returned to Washington after she graduated and has remained invested in the area ever since.
Susan and Alan moved to Bethesda in 1997. Their two children attend Montgomery County Public Schools.
Meet Alan
Meet Andrew
Meet Wayne
Meet Chris
Meet Susan
Meet Anne