Zoning and permitting services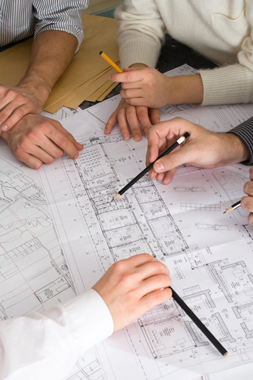 Mid-Atlantic Inspection Services is the only area inspection services firm that offers extensive knowledge of zoning laws and can assist you in navigating the regulatory and permitting process. We can help you and your architect or builder understand how zoning laws may influence a construction or renovation project. And we can help make recommendations to refine your plans to ensure that your project plans are compliant—before you begin work.
Acquiring permits can be overwhelming; our experience extends to the permitting process, as well. Not only do we help homeowners apply for and acquire appropriate permits, we've actually helped advise municipal governments themselves on how to streamline their processes to make them more citizen-friendly.
As a consultant to numerous area municipalities, we have cultivated an unparalleled knowledge of their unique zoning laws. In fact, the city and town managers and their staff members trust us to help them govern, review, consult on and enforce their unique codes. And our expertise translates into a valuable resource for homeowners and buyers with an eye on construction projects for their properties, as well.
If you are a resident, potential resident, builder or architect planning a construction project in the towns in which we work—you'll end up working with us.