Inspection services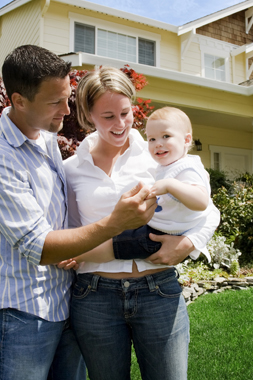 A thorough inspection can give you the information you need to make an informed decision with confidence. And for many of our clients, our straightforward, direct approach is what makes the difference. We thoroughly evaluate the major systems of a property, including:
HVAC (temperature permitting)
Plumbing and electrical systems
Roof, attic and visible insulation
Walls, ceilings, floors, windows and doors
Foundation, basement and structural components
No matter what type of inspection we perform for you, you can expect to receive your report on our assessment within 24 hours. We use tablet-based reporting software that allows us to compile our overview of the inspection results, including digital photographs and our real-time comments. Our clients appreciate our quick turnaround—and find our reports comprehensive and easy to read.
Home Inspections
We take pride in our ability to interpret and translate what a home is saying. Our expertise allows us to provide detailed overviews of a home's current condition. We are then able to advise on how—or if—the home's condition will require particular maintenance or repairs that could influence your decision.
Pre-listing Inspections
Selling your home? Get a jump on the market by having your home inspected before you list it. You'll avoid surprises during negotiations, and you'll have the information you need to decide whether to fix existing problems, or list the home or specific components "as is."
New Construction Inspections
If you have plans to renovate or build from the ground up, we'll help you take a proactive approach to ensure your new home meets your expectations—and future needs. We can perform pre-backfill, pre-drywall, and final inspections that protect you against the problems that builders or contractors may overlook.
New Construction Inspection Sample Report
Diagnostic Inspections
It's not uncommon for issues to crop up in your home from time to time. We're able to investigate the situation, and help you understand what is wrong—and what can be done about it—so that you can have an informed conversation with any contractor you may hire to repair it.
Commercial Inspections
Our experience in construction and commercial real estate allows us to offer comprehensive commercial inspection services. We'll focus our inspection on the structure's major systems, to help you understand the financial implications of any issue.